Mick Gaskill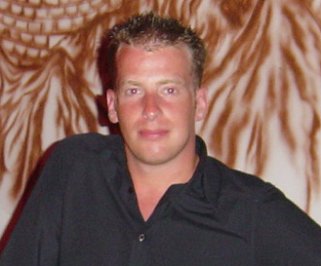 Name: Mick Gaskill
Degree Course: MEng(Hons) Electrical & Electronic Engineering
Age: 25
Nationality: British
Home Town: Blackburn, Lancashire.
Background Information:
After leaving school at 16, I opted out of the traditional 'A' Level route to pursue my career in Electrical Engineering. I started an apprenticeship with a local cement industry, after successfully completing my training I was promoted to Electrical Project Engineer where I worked on several major capital projects. My aim is to become a Chartered Electrical Engineer, therefore I went back to studying full-time to gain the necessary educational requirements. My hobbies are mainly sport based and include, football, mountain biking and recently golf. I am also a General Councillor on UMIST's Student Association.
Academic Fields of Interest:
These include: Electrical Drives, Power Electronics and Power Systems. My third year project was to rebuild and test an Impulse Generator which could generate an lightning strike pulse of 70kV, this was undertaken in the departments high voltage Laboratory.
Education:
| | |
| --- | --- |
| 1995-1996 | BTEC 1st Engineering |
| 1996-1998 | ONC Electrical & Electronic Engineering |
| 1998-2000 | HNC Electrical & Electronic Engineering |
| 1995-2000 | NVQ 2 & 3 Electrical Engineering |
| 2000-present | MEng(Hons) Electrical & Electronic Engineering |
Work Experience:
2000-Present Castle Cement Ltd - Clitheroe/Ketton/Padeswood
Electrical Project Engineer
During Vacation periods from university worked at several sites around the country, working in the electrical project department undertaking design work, practical jobs and overseeing projects.
1996-2000 Castle Cement Ltd - Clitheroe
Electrical Engineering Apprentice
Trained up to NVQ level 3. Worked on a wide range of electrical and electronic equipment: AC/DC machines (11kv-415v), Variable speed drives, PLC's (Siemens, Allen Bradley), SCADA systems, instrumentation equipment. Also worked on the distribution circuits around site, up to 33kv. Attended various course throughout my training, on safety, high voltage work, management skills and team building.
1995-1996 Training 2000 Ltd - Blackburn
Electrical Engineering Apprentice
Initial training period, learnt the basis of electrical engineering and safety, and trained up to NVQ level 2.
Skills:
Project skills - Obtained from working on major projects.
Full driving licence, also forklift truck licence.
IT skills - Word, Excel, PowerPoint, Borland C++, MATLAB, Tina, AutoCAD, PSCAD.